2013 craft projects, ideas, inspiration and plans...all captured in my 2013 Crafts Vision Book.
We were featured too: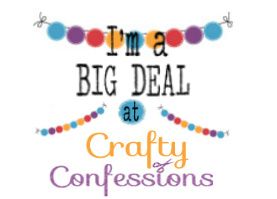 Keep reading to find out about our feature at Crafty Confessions

Here's how the idea came about:
One of my good friends did a vision board during the holidays with all of her goals, plans and vision for 2013. She cut pics and words from various magazines that represented her vision and taped them to a board - one that could be put in plain view (whether on a decorative easel or hanging on the wall). So, my wheels began turning and I had a light bulb moment. Hmmmm. Why not do a vision book for my blog and other craft projects for 2013? So, I stopped by my favorite toy store, Archiver's, and got one of the SN@P binders. I also got SN@P's pre-punched paper for journaling, jotting and keeping up with everything that I pop in the vision book. My paper pack included picture pocket inserts as well as stickers and tabs for my book. I even kept it in line with my friend's vision board and grabbed a few pages from magazines and inserted in my 2013 Crafts Vision Book. So, take a peek at how I dressed it up and check out some of the first inserts: new craft room plans.
Cover of Vision Book






Craft room inspiration


Craft room inspiration


Craft room ideas


Craft room ideas


More craft room ideas


Picture inserts, tabs and stickers (came w/ the journaling pack)


More goodies with the journaling pack


I'm set to document and fill my Crafts Vision Book for 2013. Stay tuned as I add more ideas and inspiration for my crafting world. What's your vision for this new year?

The 2013 Crafts vision book was featured over at...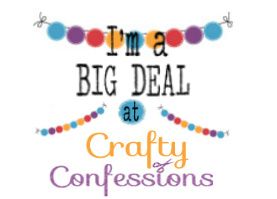 If you like this post, head over to the Gabriella Daisy
Facebook page
and like us there. Feel free to leave a comment if you like.
Happy Crafting,