I've been planning this "big project" for the past 3 weeks now. I say "planning", but it was more like procrastination, because I was actually a bit nervous about this one, since I've NEVER done anything like this before. I had no clue how to make a rosette. Well, I finally found the courage and the time (in the same day) to jump into it head first, and just go for it. So, I went for it and here's what happened.
TADA!!!
It's a rosette Christmas tree. Yaaaaay! It actually worked. I did it and it's beautiful. Why was I so afraid? I guess I wasn't too sure how it would work out, but turns out it was fun and very relaxing. I even created my own little tree-topper with jolly old St. Nick and the Gingerbread Man. I gotta admit - I had fun with this one.
I simply cut and scored the decorative paper using my super-duper paper trimmer and scoring tool (scored at every 1/2 inch). Then, I accordian folded the paper and attached the ends to make each rosette. The Christmas tree is composed of pages from the "Happy Holiday" paper pack by K & Company as well as "Jolly Holidays" by Doodlebug Design.
O Christmas tree, O Christmas tree, how lovely are your
Rosettes
. LoL!
Wow! My tree was voted
"Best In Show"
over at LambAround blog.
Thanks to everyone who voted for me. :o)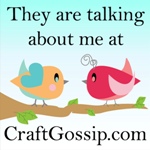 Well, I'm off to find another project to tackle. :o)
Enjoy your weekend,
P.S. Check the blog hops tab (at the top of the page) to see where I've hopped today.