I have been a BUSY BEE for the past several weeks.

Here's why...
Recently, I started participating as a vendor in women's and church conferences, art festivals, showcases and craft shows. And (to God be the glory!) my products have been flying off the shelves and this has kept me busy. I have no complaints becuase this is what every small, craft, business owner wants: to be in demand, for someone to be as much in love with their creations as they are and for their products to sell like crazy. I'm excited beyond words and my craft room is a witness to all of the products that have been made in the last 24 hours. I've mixed, wicked, poured, labeled and boxed my candles; cut, scored, glued, taped and packaged my "little bitty" Positive Notes; and I've wired, printed, labeled and cinched my journals. As a result, I've officially given myself the title "Busy Bee". This weekend won't be any different than the others. I'll have all of my goods setup at a church conference to spread the Gospel. And what cute little gifts they make.
Here's a small gift that contains BIG words.
Hope this encourages you!
This one "lifted" me the other day. Just as I was about to box this candle I took a look at the printed scripture. These words were like food to my soul and very good for my spiritual appetite. This gave me, the BUSY BEE, strength.
"Mount Up" candle
It reads: Even the youths shall faint and be weary, and the young men shall utterly fall: But they that wait upon the Lord shall renew their strength; they shall mount up with wings as eagles; they shall run and not be weary; and they shall walk, and not faint.
Isaiah 40:30, 31 kjv
________________________________________________________________
The Busy Bee hopped around today... :o)
Wednesday...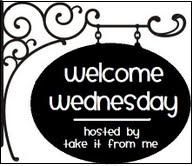 Thursday...